New Email Settings
Due to upgrades to our mail server you will need to make a very simple change in Outlook Express to be able to send and receive mail. Please follow these instructions.
When you open Outlook Express you will get an error message saying something like this:
Just close this window by clicking on the RED X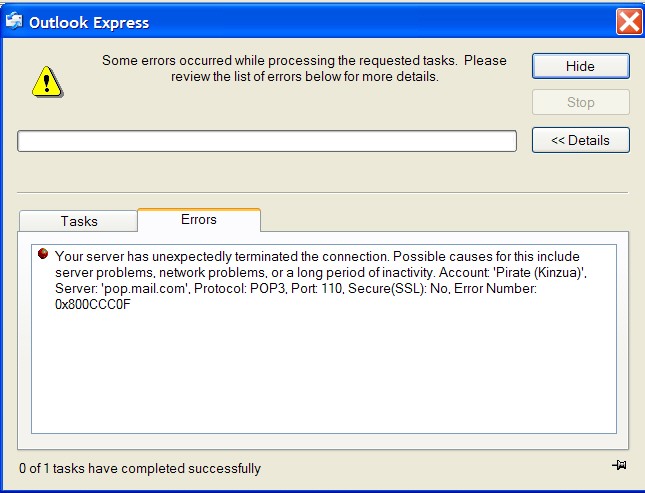 You should now be setting at your main Outlook Express screen.
Click on Tools then accounts: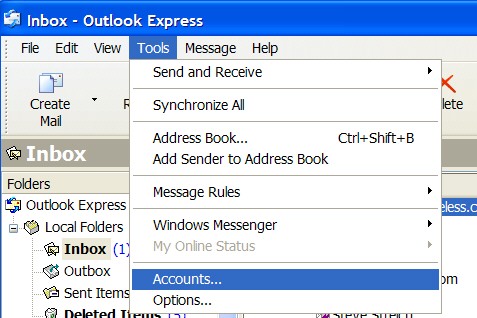 You should now be setting at a screen that looks something like this:
If not just click on the MAIL TAB:

(You will probably only show one account here unless you have more than one email address with Kinzua)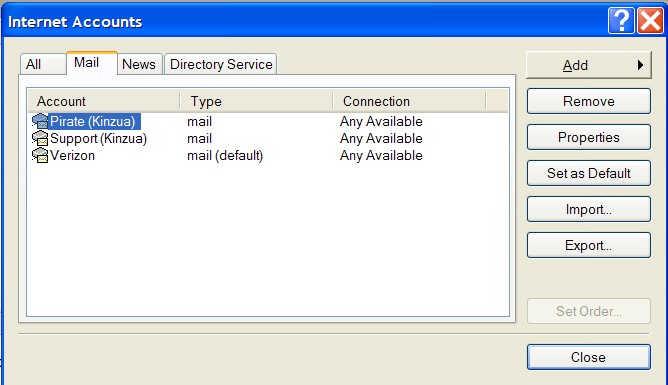 Then Click on your account. If you have more than one Email address you will need to change them all to the new settings. To do that Highlight your account it probably says knet.kinzua.net then click on Properties to the right which will bring you to a screen like this: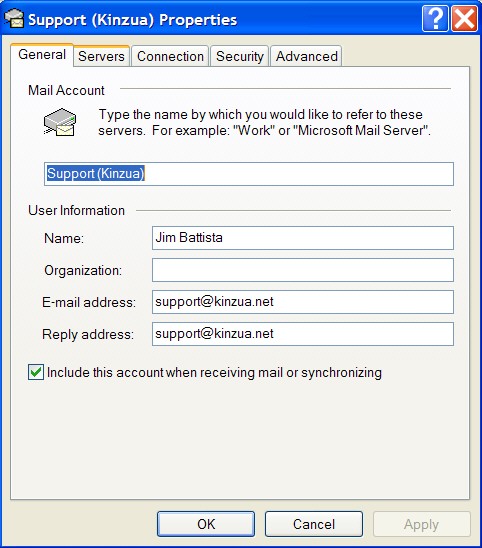 Click on the TAB that says Servers and it should now look like this: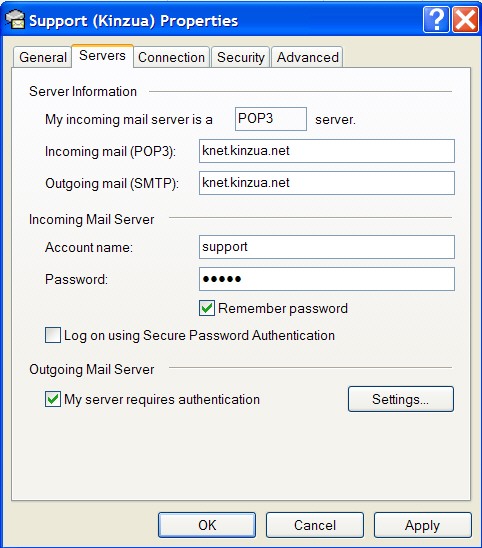 Where you see:

Incoming Mail (pop3) knet.kinzua.net
Outgoing mail (smtp) knet.kinzua.net
You will need to change both of these to:
mail.kinzua.net
It should now look like this: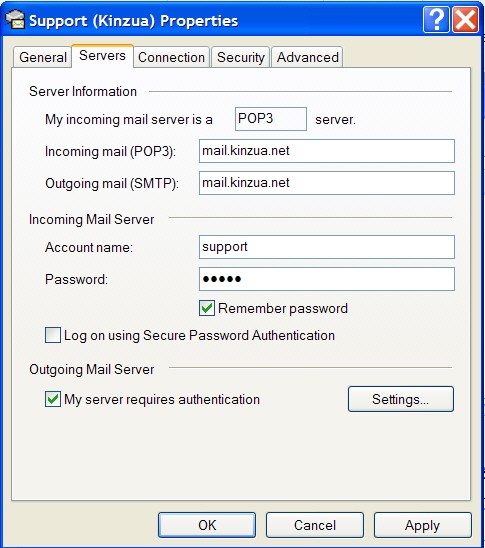 Click APPLY then OK
Do this to all your email accounts you have with Kinzua.
Close Outlook Express and reopen it. Your Email should now work.
Any problems please feel free to call us at 726-7348 or 723-6106
After hours from 6:00 Pm to 11:00 Pm call 723-7348 or 723-4286